Top 10 Best Hotels in Balurghat
If you need to find the Top 10 Best Hotels in Balurghat , so that you can book a stay for your upcoming trip. We all have some ideas about Balurghat, that Balurgaht is the city of Drama, education and literature. Balurgaht is district town located on banks of Atreyee River. The geographical location of Balurghat is little bit odd.  However, the city has excellent road and rail network to connect other parts of West Bengal. Balurgaht is about 500 km from Kolkata, and 300 km from Siliguri. More importantly, the nearest airport is at Bagdogra, which is about 5 hours drive from Balurgaht.
Here is a table showing the distances between cities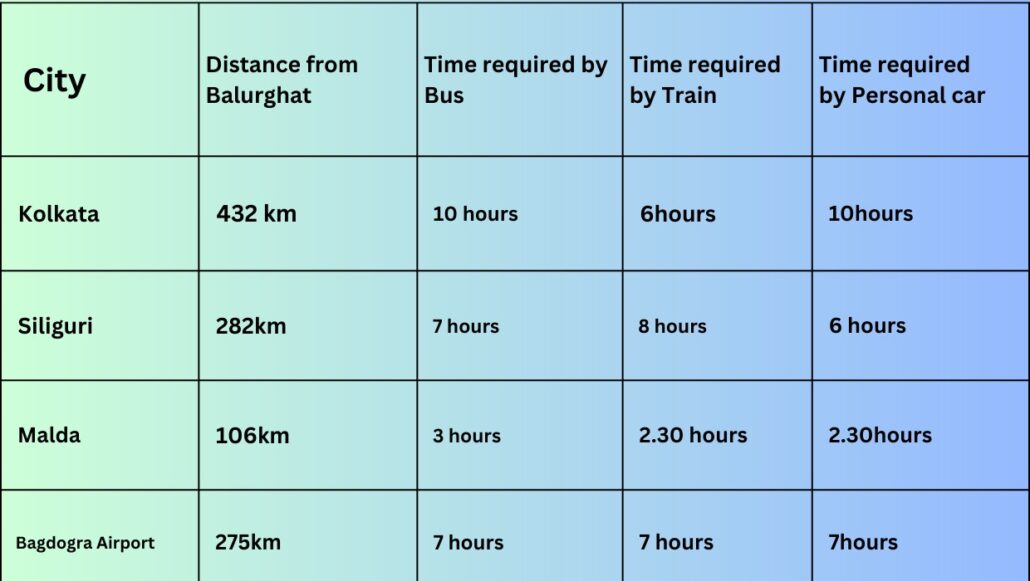 We hope this blog will help you to take correct decision to choose right hotel. We will provide complete reviews of the Top 10 Best Hotels in Balurghat.
Before choosing hotel some key point's everyone must consider
Price of room
Meal Plan
Convenient location
Basic amenities
Free Wi-Fi
Free Breakfast
24 AC facilities
24 hours geyser facility
Bathroom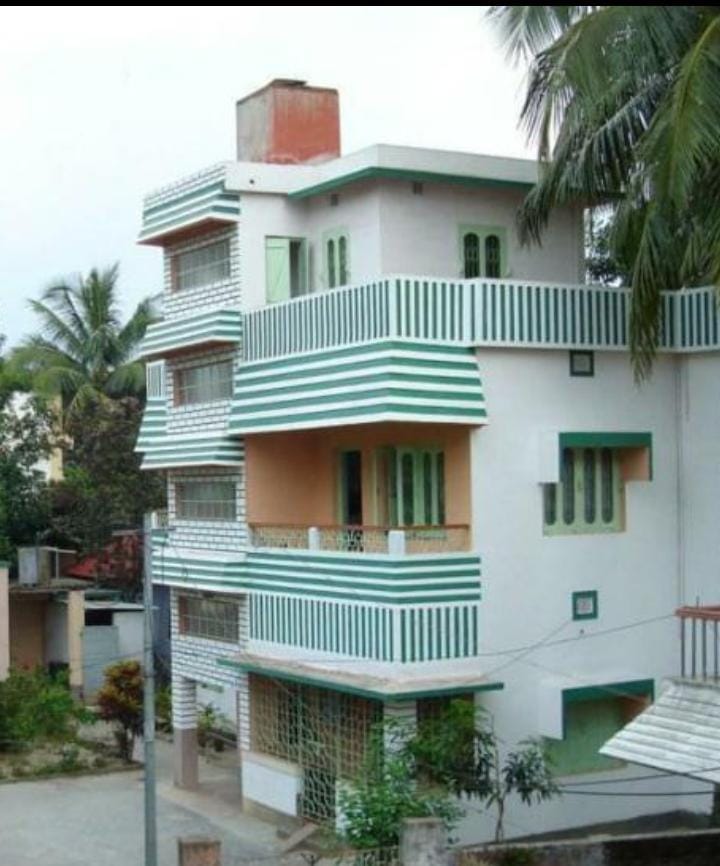 Here is the list of Top 10 Best Hotels in Balurghat
First of all we will start with cheap hotels In Balurghat. You may be in dilemma that what kind of facility you will get from cheap hotels.  After all, everyone is reluctant to scarify facility and comfort just to save few bucks. Cheap hotel is always a great option for budget travelers.
Hotel KOKORO Farmhouse
We will start from hotel KOKORO because the location of the hotel is superb just few minutes from bus stand. Hotel is spread across 11 katha land and includes free parking, an open restaurant, a garden, and an ornamental fish tub. Although, the hotel is small in terms of number rooms but very beautiful. All the 6 rooms are very specious and well decorated having AC and balcony.
Some highlights of KOKORO which impress us
 Price: Hotel KOKORO is relatively cheaper than any Top 10 best hotels in Balurghat. They charge Rs 1500 for AC room and Rs 1200 for non AC room with complementary breakfast. This saves lots of money when you are traveling.
Convenient location: We have observed that all cheap hotels located in prime location, and KOKORO is no exception. The hotel is located near bus stand, municipality and, Balurgaht market.
Basic amenities:  Balurghat is very hot and humid during summer, and very cold during winter. To overcome this tough weather during you stay you need AC in summer, room heater and geyser during winter. All the basic amenities are present and fully functional. However, there are many hotels in Balurgaht they will not offer these basic amenities.
Free Wi-Fi: This is one of the important facilities that every guest always expects from hotel. At hotel KOKORO internet is superb, and speed is much better than other hotels in Balurgaht.
Meal Plan: Hotel KOKORO always offers a free breakfast. More importantly, hotel KOKRO has different meal plans like, APAI, MAP, EP, CP, and Food & Lodging.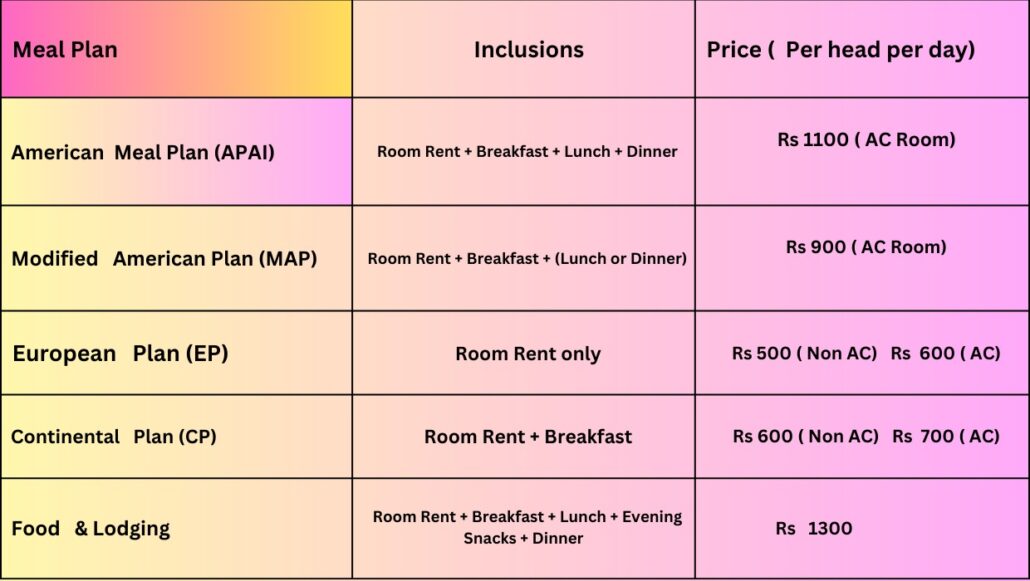 24 Hours AC Facility
24 hours AC facility at Balurghat is very important, as we earlier mentioned Balurghat is hot and humid during summer. Importantly, if you are traveling in humid climates, or if you have child AC is most important. Of course, not all hotels offer 24 hours AC facility, but Balurgaht hotel KOKORO provides 24 hours AC facility. Many hotels claim about 24 hours AC facility, that doesn't mean you will get 24 hours AC. Some hotel provides AC facility for limited period of time, like 7pm to 11pm, but hotel KOKORO provides 24 hours AC.
Bathroom:
All guests always expect good bathroom from hotel. After all, good bathroom always represent the hotel. The main features of bathroom are cleanliness, comfort and geyser.
Cleanliness:  At KOKORO house keeping regularly clean bathroom and hotel manger takes special attention during cleaning.
Comfort:  Another important feature of bathroom is comfortable to use. The showers have good water pressure, and the commode is comfortable to sit on.
Geyser: Another important equipment of good bathroom, and most important during winter. The geyser working properly and our experience were excellent.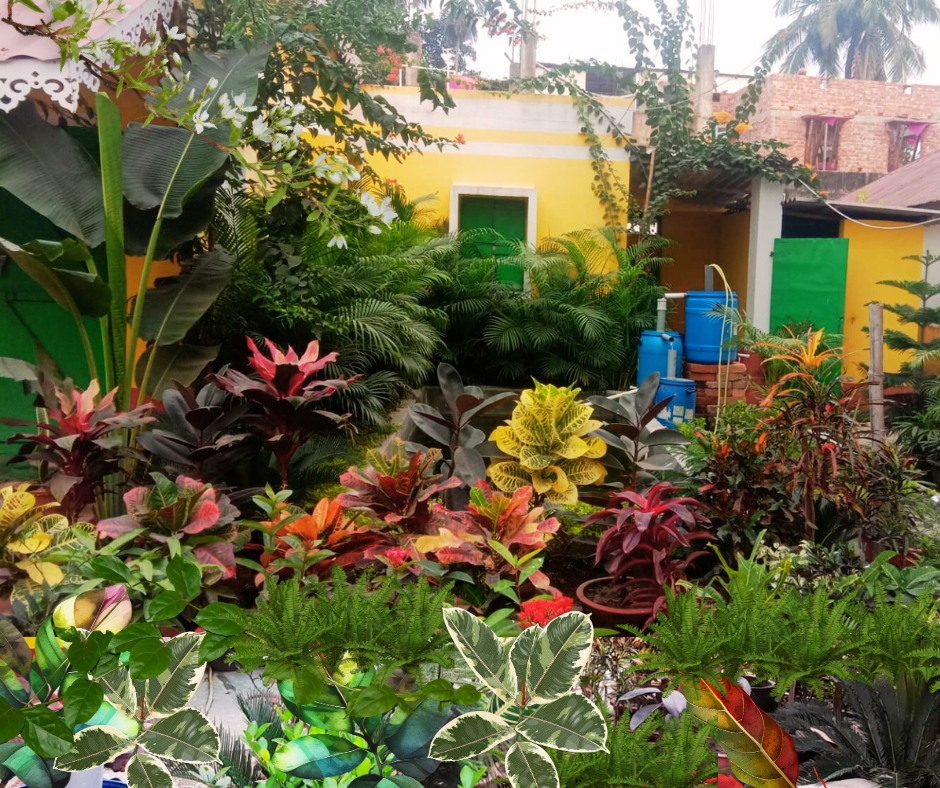 Surroundings of KOKORO
The tropical garden at KOKORO is a place to relax; guest can enjoy tea and breakfast in morning. Additionally, the ornamental fish tub is a popular area for guests to watch the fish swim .The fish tub has collection of different colorful fish, including goldfish, and catfish. What's more, guest at KOKORO can see different types of bird, adding an extra  cheer for kids.
Address: Dakbanglo Para, near Natyamandir, Chakbhabani, Balurghat, West Bengal 733101,
Phone: 082933 05044
TripAdvisor Rating : 5/5 Google Rating :5/5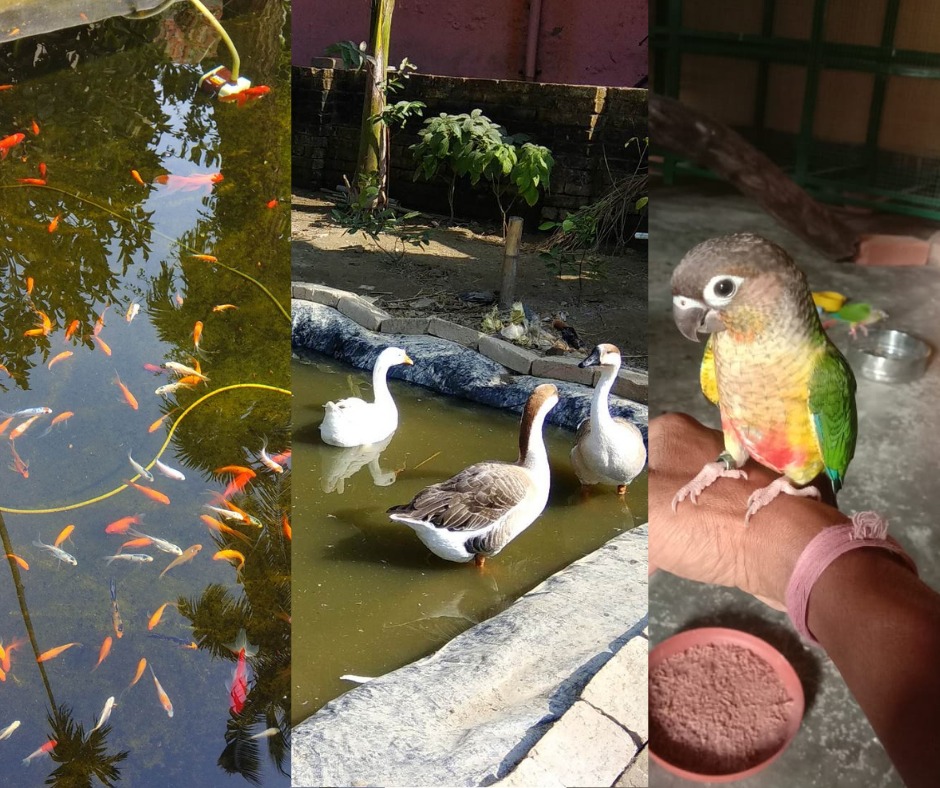 2) Hotel Serena
Hotel Serena is Luxurious hotel located 3km away from Balurgaht main town. If anyone want to stay a luxury hotel at Balurgaht Hotel Serena is perfect choice. Firstly, all the 25 rooms are specious and well decorated, and equipped with various amenities. Overall, this is good hotel for business class people, and one of Top 10 Best Hotels in Balurghat.
Price/Night: Starts from INR 4000 (double-sharing basis &including GST)
Address: Raghunathpur, Near B.M High School, B.T Park, Balurghat Dakshin Dinajpur, West Bengal 733101
Phone: 074781 93336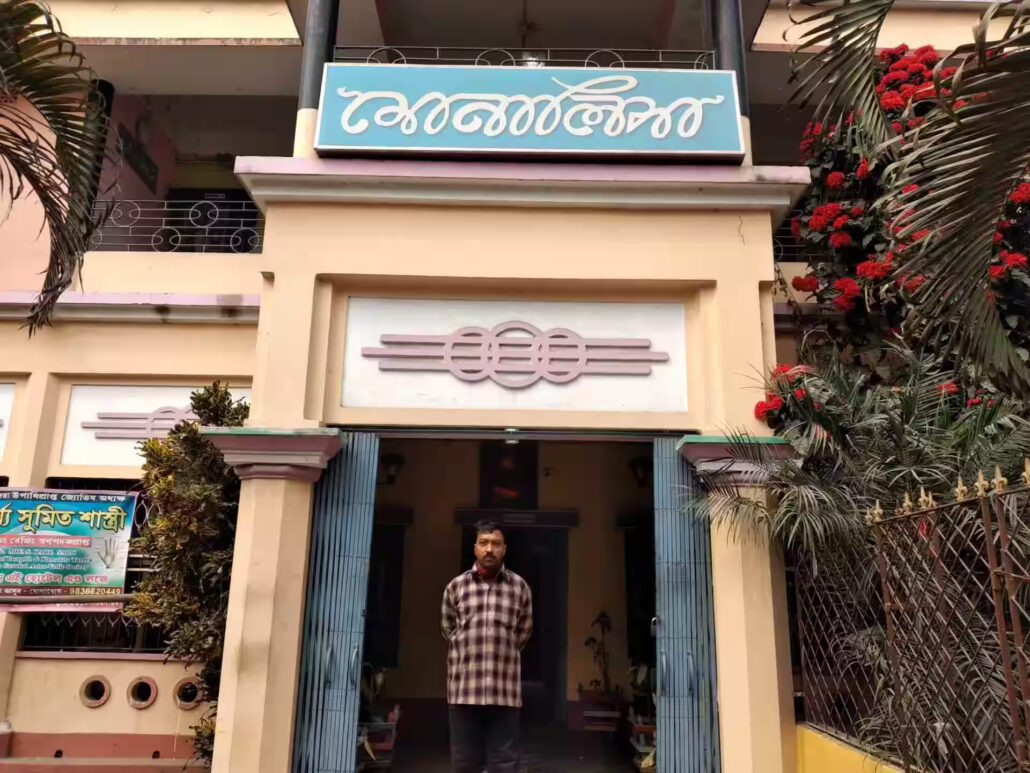 3) Monalisa lodge
Monalisa lodge is one of the oldest lodges in Balurgaht, just opposite to Baluraghat College. However, the location is good, but rooms required maintains. Moreover, this lodge is lack of basic amenities, like AC, and geyser. Most importantly, you have to take food from outside, there is no restaurant facility. This hotel is good for bachelor, not recommended for family.
Address: Rina Rd, Shibtali, Balurghat, West Bengal 733101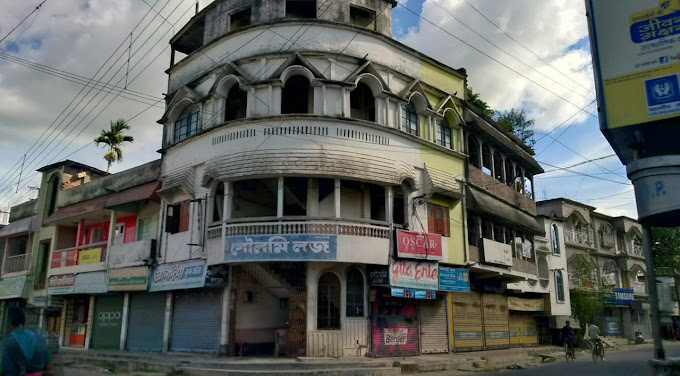 4) Poulami Lodge
Poulami Lodge is small lodge in Balurghat, having five rooms. The best thing is about Poulami Lodge is its location near bus stand. This lodge needs some maintains, rooms are very small and old fashioned. This lodge does not suit family, because we can barely find any basic amenities, like AC, geyser, and restaurant.
Address: Dakbangla Rd, Chakbhabani, Balurghat, West Bengal 733101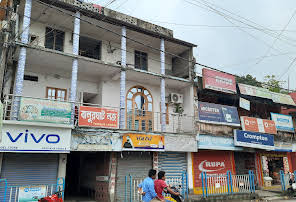 5) Balurgaht Lodge:
Firstly, Balurgaht lodge is budget hotel in Balurgaht, and good option for travelers. However, rooms are not so specious, but having all basic amenities. Secondly, the hotel is located near main market, and 1km from Balurgaht Bus stand.
Address: Khadimpur, Balurghat, West Bengal 733103
Price Range: 2500 to Rs 3000 (Excluding GST)
Google Rating: 3.8/5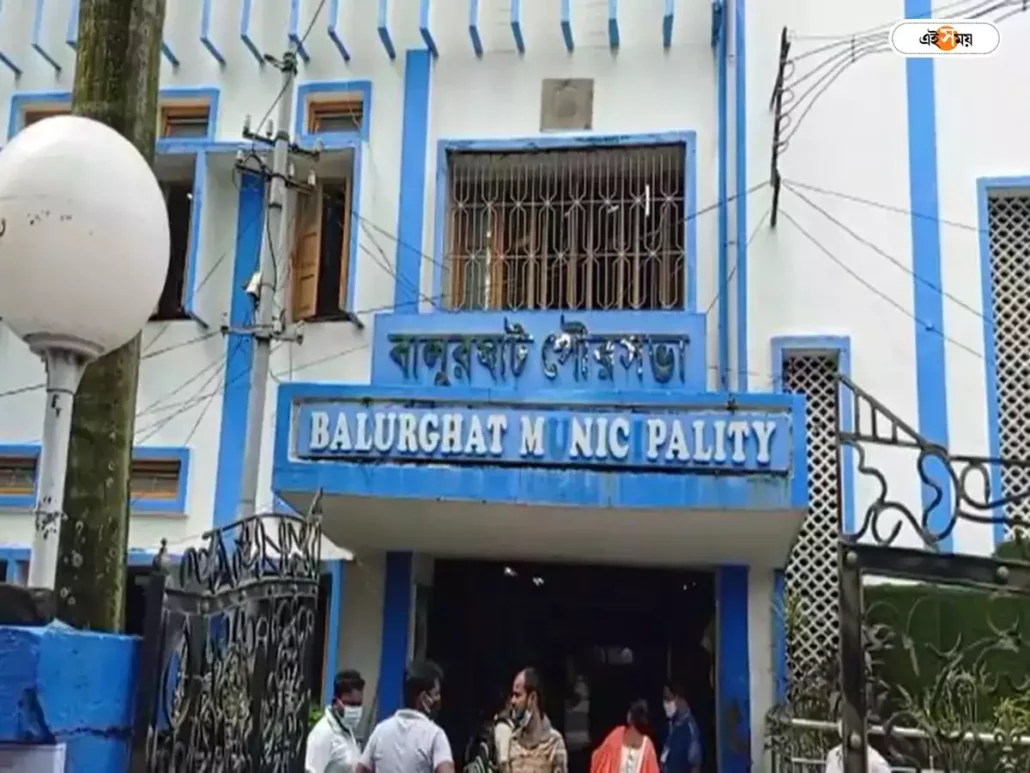 6)Balurghat Municipality Lodge
This lodge is situated inside Municipality main building, Balurgaht Municipality runs this lodge.  If your budget is very tight, then this lodge is a good option for solo travelers. Most importantly, don't expect service and amenities like AC, geyser and daily housekeeping. However, this lodge is very close to many government establishments, like DM office, Police Station and state bank.
Address: Rina Rd, Shibtali, Balurghat, West Bengal 733101
Google Rating: 3.9/5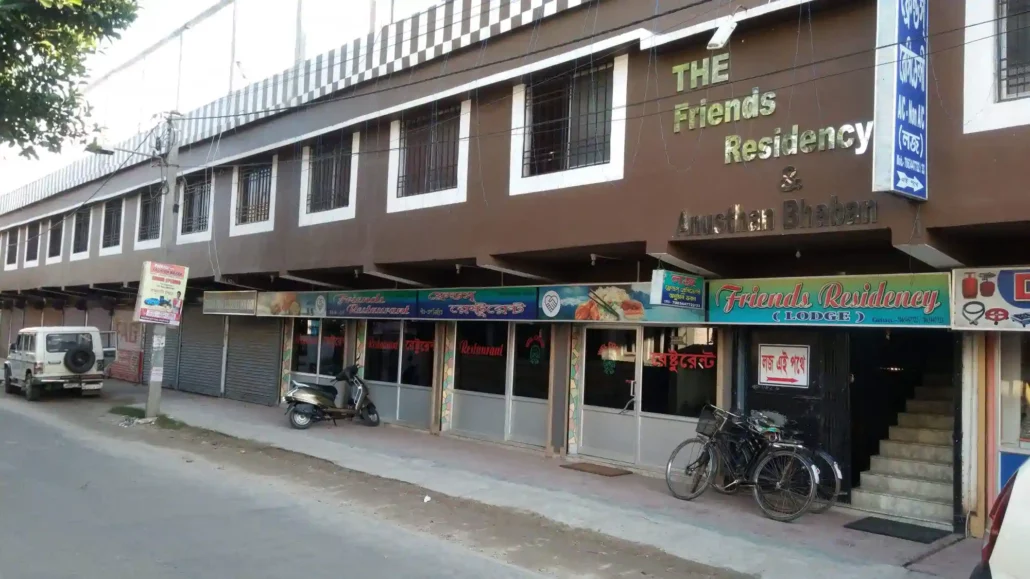 7)Friends Residency Balurghat
The location of this hotel is very fine, but very noisy and congested. In fact, all the 10 rooms are on the same floor is very disturbing. Although, the service is good and basic amenities like, AC and geyser is available hare. Moreover, all the staffs and manager is very helpful and well behaved. Lastly, this hotel does not have a restaurant. 
Address: Balurghat, Station Road, Gobindpur, West Bengal 733102
Google Rating: 3.5/5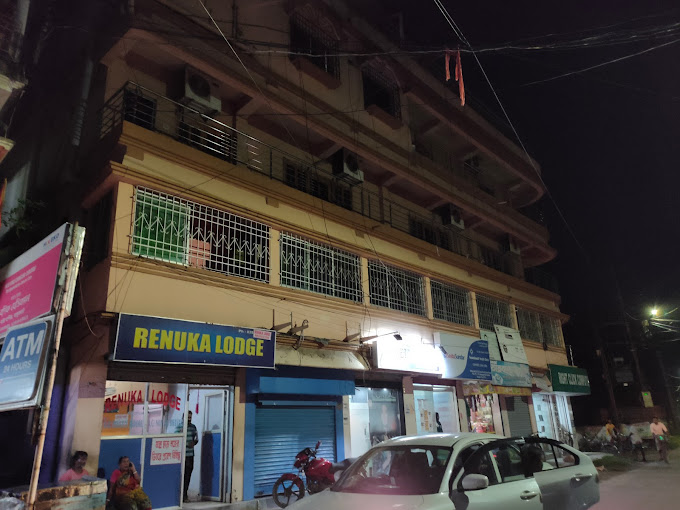 8)Renuka Lodge:
Renuka lodge is popular choice for the travelers. . One of the highlights of Renuka Lodge is its good location, situated near Balurgaht Municipality and Balurghat College. This lodge does not have restaurant and parking facility. Therefore, you have to go outside for food and parking. The staff at the lodge is friendly and helpful.
Address: Rina Rd, Chakbhabani, Balurghat, West Bengal 733101
Google Rating: 3.6/5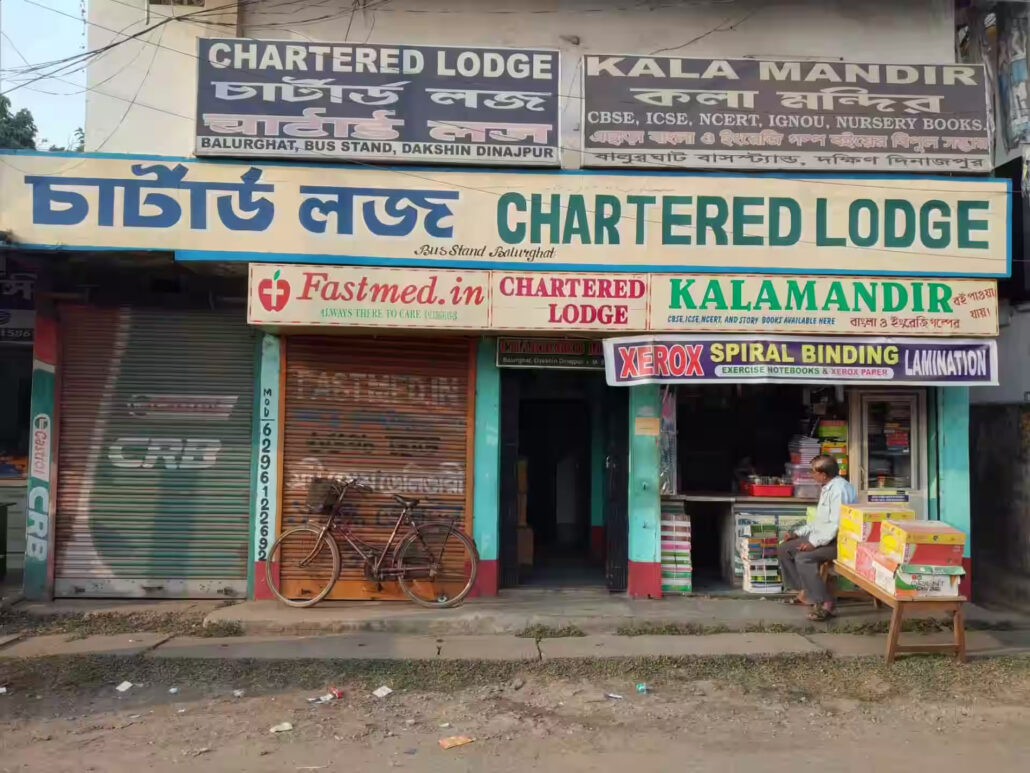 9) Chartered Lodge:
Chartered Lodge one of the oldest lodge in Balurgaht. This lodge is a pocket friendly lodge, located near Balurgaht Bus stand. This lodge offers very basic facilities such as a bed, a desk and bathroom. Lastly, the lodge is clean and staff is very helpful. Overall, Chartered Lodge is a good option for budget travelers.
Address: Balurghat Rd, Khadimpur, Balurghat, West Bengal 733101
Google Rating: 4.3/5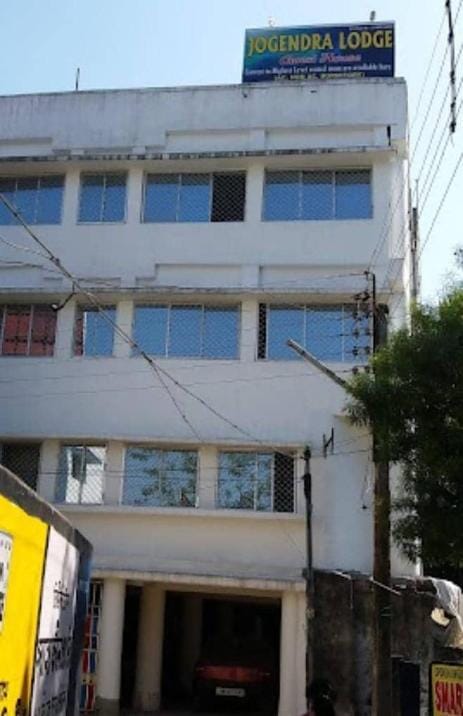 10 Jogendra Lodge
Jogendra Lodge is a clean and simple lodge in Balurgaht .The lodge offers two different types of rooms, Standard and AC standard. Standard Room is good for two guests; there is no AC in this room. AC standard is a good option for three guests. The lodge is near to bus stand and Balurgaht main Market.
Address: Khadimpur, Balurghat, West Bengal 733101
Google Rating: 4.1/5
Conclusion:
In conclusion, we have provided a list of Top 10 best hotels in Balurghat. For budget travelers, Hotel KOKORO stands out as the best with convent location, affordable rates, essential amenities, and AC. Moreover, beautiful surroundings make KOKORO a charming option. If you're looking for luxury, Hotel Serena is an ideal choice. However, lodges such as, Monalisa Lodge, Poulami Lodge, and Balurghat Municipality Lodge are more suitable for solo or budget travelers. Renuka and Chartered Lodge strike balance between price and comfort. Ultimately, each of these Top 10 best hotels in Balurghat offers a range of lodging options. We hope this will help you in choosing right hotel for your next trip.